Please scroll through 🙂
music —
A recent song made using modular synthesizer, electronics and Ableton Live
A preview of an upcoming release:
Video of me playing feedback with microphone and speaker using Ableton and Max4Live to process the audio. The patch is designed to handle feed backing audio and use it to create shifting resonances and harmonies.
Performance excerpt, ACRE Residency, Steuben, WI. Live video with Max/MSP Jitter, modular synthesizer, Ableton, and custom installation.
kim-acre-exrpt from Kim Nucci on Vimeo.
videos and installations —
video score for performance with Marissa Dietz from Kim Nucci on Vimeo.

Interactive installation with Processing3 with custom Arduino controllers with photocell and potentiometer control running on a Mac Mini, fixed 2-ch audio made on Moog IIIP synthesizer, custom installation and set design from Kim Nucci on Vimeo.

Self[ie] examination from Kim Nucci on Vimeo.
1 projector, 3 screens, webcam, Max/MSP Jitter.

dream_oracle from Kim Nucci on Vimeo.
dream_oracle installation at Mills College, generative projection via Max/MSP Jitter, custom set piece with arduino controlled LED light and hidden speaker.

Performance in Chicago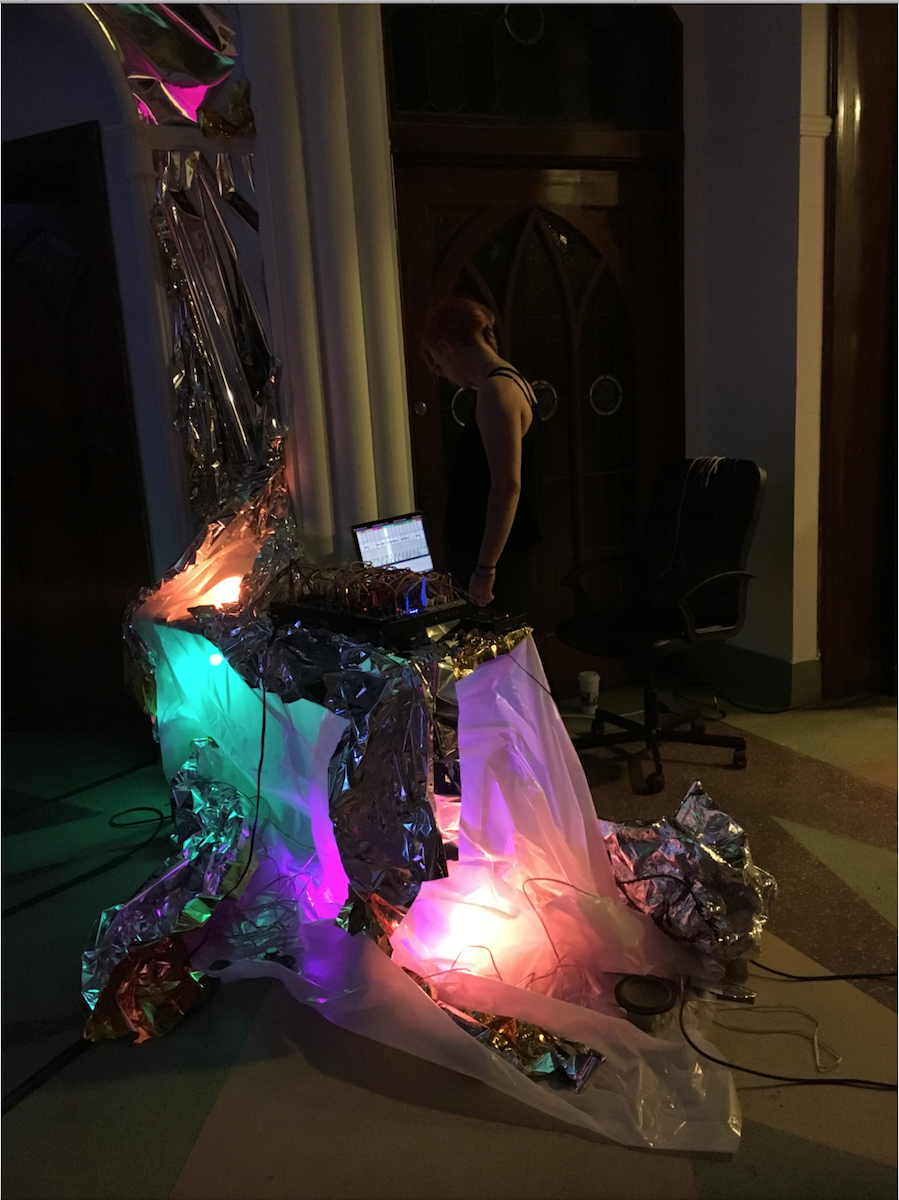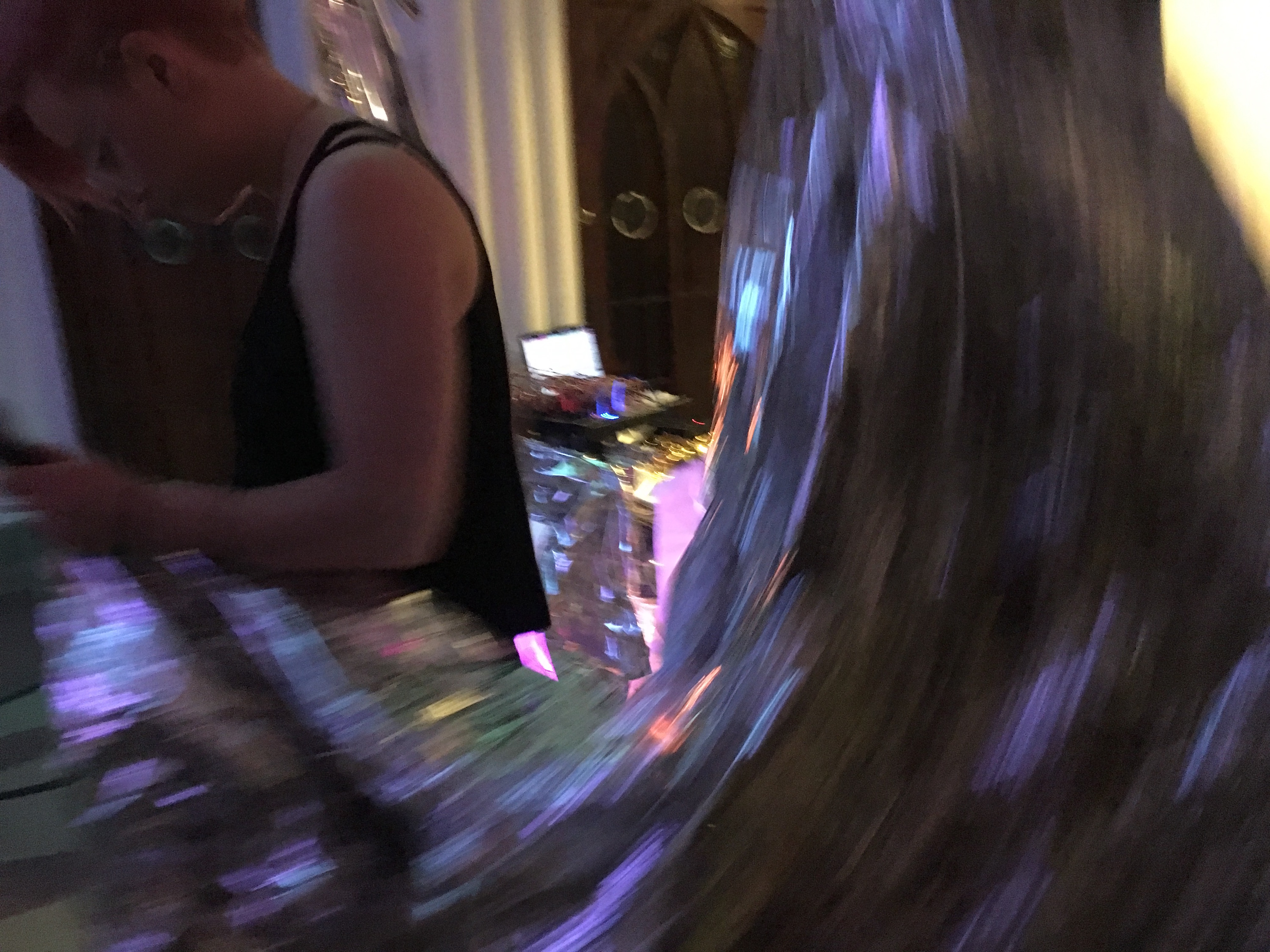 Paintings —
cracklepainting from Kim Nucci on Vimeo.
Michelle playing my crackepainting, a Krackdoos or Cracklebox modified with a noisy LFO generating circuit. Contact points are electroconductive paint and copper tape.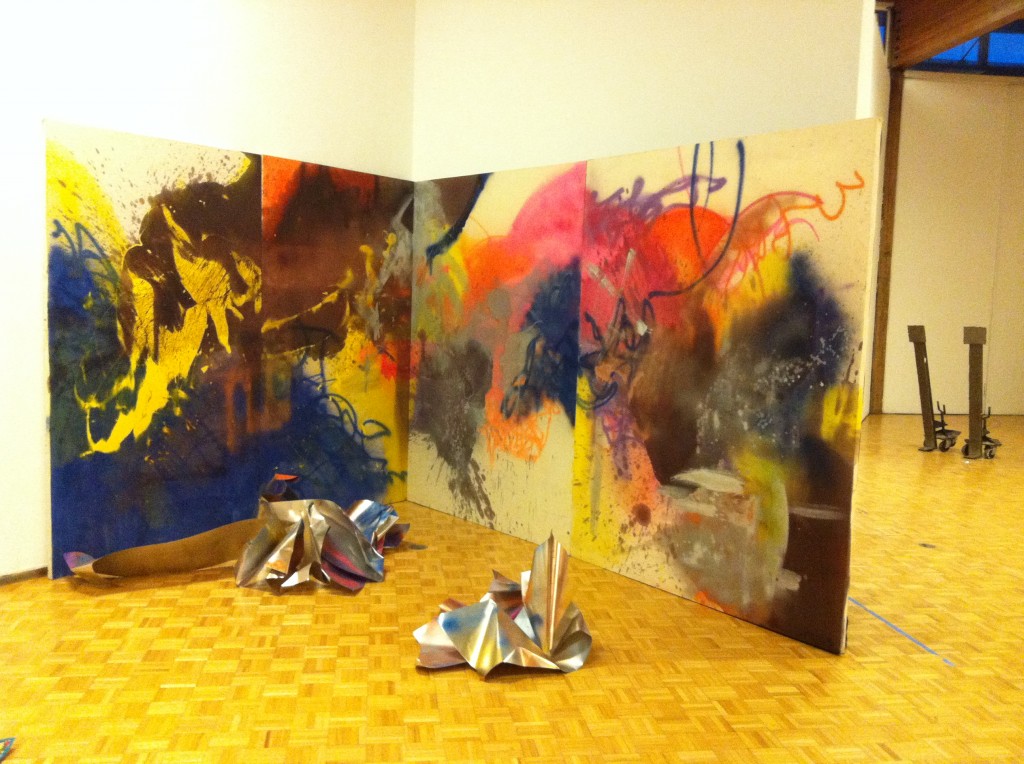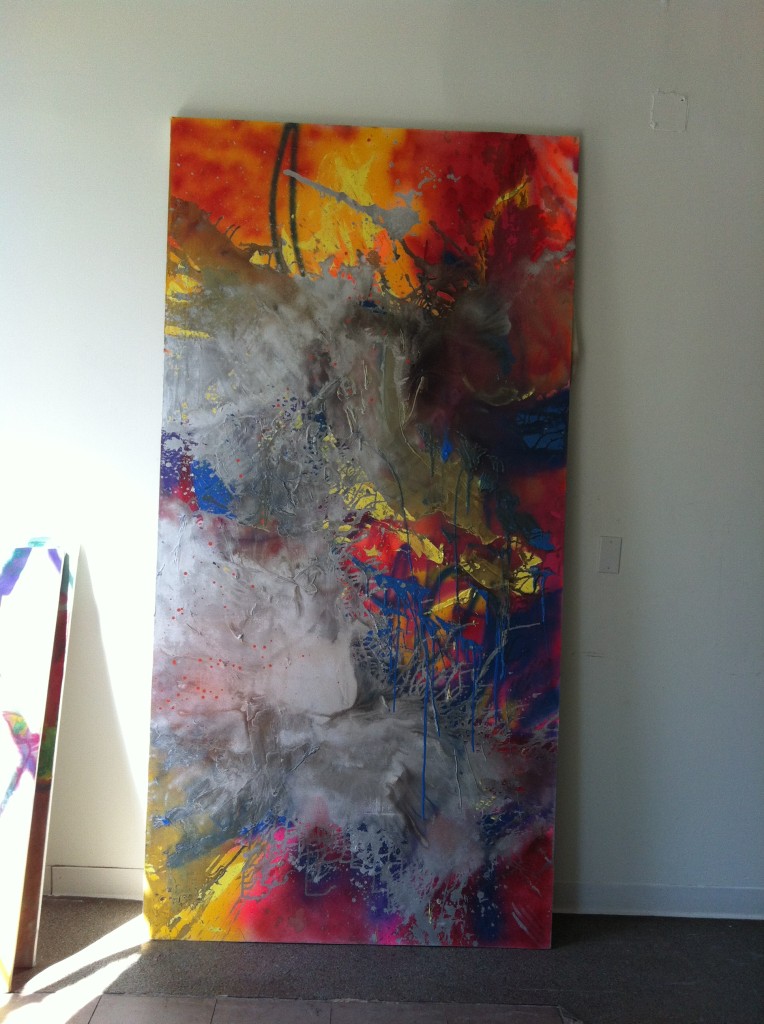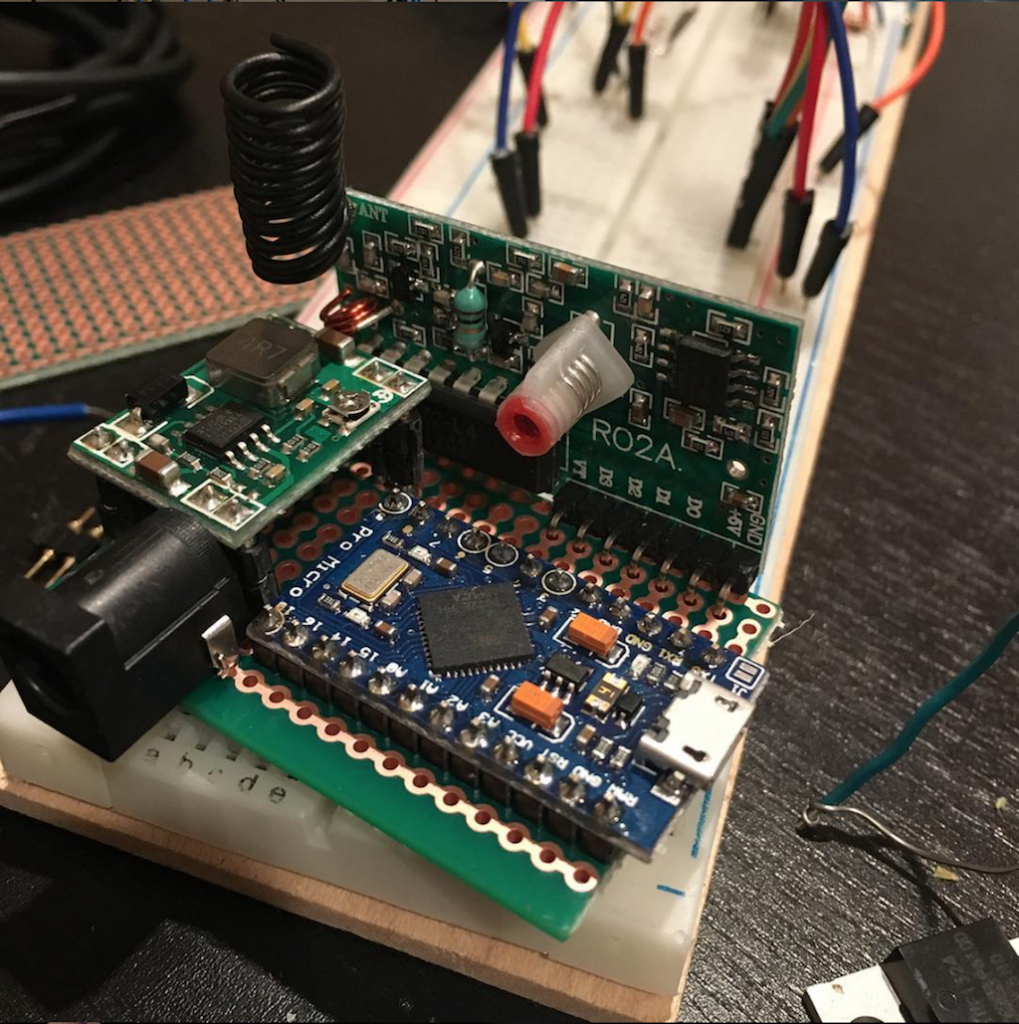 The day job — hiding in a server closet, playing with jitter while updating the Ubiquiti access points and router. Installation and system architecture designed by me for California Jazz Conservatory Fiddler Annex.